Further education
Transferable skills training
The Graduate Center and the Research Academy Ruhr offer transferable skills training specifically tailored to the requirements of the postdoc phase. In addition to transferable skills workshops, postdocs also have access to career orientation events and a mentoring program for female scientists free of charge.
Whether in everyday work in research and teaching, or as preparation for the next career step: transferable skills are an important element for professional success in the postdoc phase. This includes, for example, efficient project management for long-term research projects, dealing with initial management tasks, or the successful acquisition of third-party funding.
Transferable skills workshops for postdocs
Within the Research Academy Ruhr, the Graduate Center TU Dortmund University offers a series of cross-location workshops in which you can deepen your transferable skills. The program is tailored to your needs and includes the following main topics:
Leadership, supervision, and management skills
Communicate, network, negotiate
Acquisition of third-party funding
Careers within and outside of academia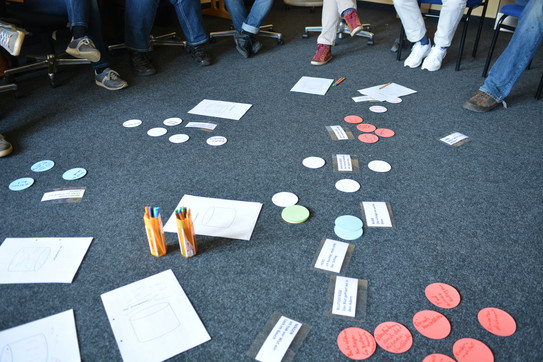 The transferable skills program is continuously developed and expanded to meet your needs. If you would like to discuss a topic that we do not offer yet, please contact us and send us an e-mail.
Formats for transferable skills training of the RAR
In addition to the UA Ruhr-wide workshop program, the Research Academy Ruhr (RAR) offers a number of unique formats that combine the offerings of consulting, transferable skills training, and networking:
Further services at the TU Dortmund University
The coordinators of the respective programs will be happy to answer any questions or suggestions you may have regarding the transferable skills training program:
Further services for Postdocs