Career components on the way to a professorship
Career planning for postdocs
The postdoc phase sets the course for further career development. On the way to a professorship, a non-academic position, or your own company, it is important to become aware early of the general conditions and criteria of the relevant career goals. In this way, you can derive the career components necessary for the respective plans and prepare your personal career path.
Career components of the academic career
The habilitation (postdoctoral lecture qualification) or an equivalent such as a cumulative habilitation, but also the interim evaluation of the junior professorship or the leadership of an independent junior research group (e.g. Emmy Noether-Programme of the DFG) are the basic prerequisites for an appointment in Germany.
Depending on the culture of the discipline, the following career components have different importance in order to meet the criteria for an appointment.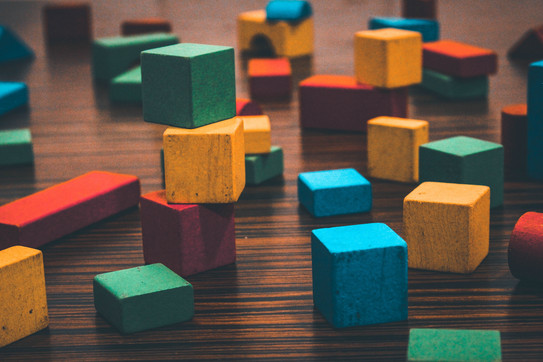 A particularly important role usually play publications and third-party funding. Third-party funding provides you with early academic independence and the opportunity to take on supervisory and management tasks as well as to implement your own innovative projects.
In addition, prizes and awards also play an important role, as they are awarded competitively and are highly remunerated. An early acquisition of smaller prizes can open the door to further prestigious awards, and thus increase your visibility.
(International) cooperation and invited lectures can also play a decisive role when it comes to the appointment. In this way, you show that you are in demand in your community and bring interesting cooperation partners to the new institution.
Other important career components include:
A pronounced research profile with a unique selling point
Extensive professional networks
International experience (through research stays or cooperation)
Experience in teaching and supervision
Review activities
Experience in academic self-administration and other committee work
Transfer activities
Successful self- and research marketing
Orientation for non-academic career paths
Most postdoctoral researchers leave academic careers and work outside the university. This change of orientation is often a personal challenge, in which the Graduate Center provides you with support through personal career coaching.
In the course of their research activities, researchers acquire a variety of skills that are also in demand outside the university – independence, problem-solving, management, leadership, communication – to name but a few. These enable postdocs who leave the university to have good career opportunities.
Depending on the culture of the discipline, non-academic career perspectives receive varying degrees of attention within the framework of academic qualification. The Graduate Center and the Research Academy Ruhr therefore offer a variety of orientation formats to complement individual advice (such as Karriereforum and Wirtschaftskolleg). Career perspectives are also often the subject of informal exchange within the framework of the various networking formats.
Further services for postdocs