Advice – Training – Networking
Support for early career researchers in the Graduate Center
The Graduate Center TU Dortmund University supports (prospective) doctoral researchers, postdocs, and junior faculty of all departments of the TU Dortmund University with personal advice, transferable skills training, and networking formats for informal exchange.
In addition to transferable skills, the formats and events convey decisive knowledge of the academic system for the successful design of personal careers – both within and outside the university.
Individual advice and career coaching
Each phase of scientific qualification entails specific demands and challenges: In addition to the actual research, these always include specific criteria for the respective career phase and transferable skills training, such as financing one's own research, project and self-management, leadership, or individual career strategies.
The team of the Graduate Center provides you with expert advice tailored to your specific needs, for example, on how to successfully design your current career phase, financing, or formalities. You will also find support for career development, whether through individual advice or career coaching for postdoctoral researchers seeking an academic career.
You can find more information on the advice and coaching offers on the pages:
Transferable skills training
Of course, in every scientific career phase, professional qualification is the top priority. In addition, however, transferable skills contribute significantly to the success of the each career phase and facilitate the transition to subsequent phases at the university or other career paths.
These include, for example, project-, self- and time management, communication and presentation skills, good scientific practice, leadership of staff and supervision of doctoral researchers, acquisition of third-party funding, scientific and self-marketing, conflict management, and planning your own research strategy.
Knowledge of good teaching and supervision practice, career prospects and the development of a personal competence profile are also essential key qualifications for the best possible career path after the doctorate.
The Graduate Center offers a wide range of transferable skills training specifically tailored to each career phase (from prospective doctoral researchers to tenure-track professors).
You will find all courses offered by the Graduate Center and Research Academy Ruhr as well as an overview of other relevant programs at TU Dortmund University in the events section.
Further services at the TU Dortmund University
University-wide networking
Professional and private networks facilitate the exchange of experience and knowledge and, especially in transitional phases, open up follow-up perspectives and offers. They are thus a decisive – and often overlooked – career factor.
The Graduate Center offers a wide range of networking opportunities for early career researchers at all stages of their careers. The focus is on peer networks and the exchange across subject boundaries. We also work together across universities in the network of the Research Academy Ruhr.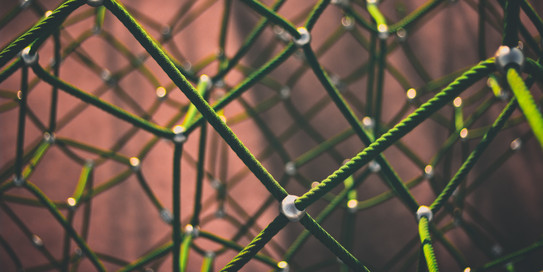 Further information on the individual network activities can be found at: